Dell simplifies Asian distribution channel program - prioritizing 3 business areas
---
Computer products, server devices and storage devices - the three business areas are expected to boost partner growth and create a simpler distribution channel for Dell Technologies in the Chau area. Asia Pacific in 2020.
In an effort to reduce the number of core product segments from 7 to 3 - part of far-reaching improvements to the distribution channel, Dell Technologies - the technology giant has started a new step for for partners with the goal of "simple, stable and profitable".
In addition, in order to achieve the profit goal, Dell Technologies also built a frame model with the ability to ensure that interactions with partners are simplified throughout the partner channel, covering a range of solutions. The company has been merged, the compensation system has been synchronized and the strategy of approaching the domestic market has been consistent.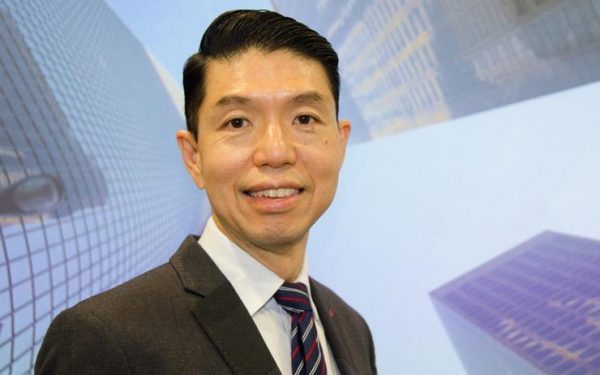 "Our main focus in 2020 is to develop a partner channel program based on a simple, stable and profitable approach," said Tian Beng Ng, senior vice president and general manager of the channel. Dell Technologies, Asia Pacific and Japan Distributor. "Since the program was launched three years ago, we have been sticking to these three key points, and at the same time offering many improvements to our partners."
First launched in February 2017 - after a pilot program with a number of resellers and just a few months after the multi-billion dollar merger deal was completed, the program was built. to combine the capabilities of Dell and EMC's distribution channel. As of 2020, our partner philosophy has not changed, only the partner framework model has been adapted to market fluctuations.
"The program is always evolving over time and we are constantly listening to our partners' feedback, absorbing those ideas and making improvements," Tian Beng added. "Especially this year, 2020, we are highly focused on the simplicity of the program."
In an interview on a variety of topics with Channel Asia at the regional headquarters in Singapore, Mr. Tian Beng briefly described the strategy built on the implementation of many small improvements, culminating in changes in sales methods for distribution channels as well as market access methods of channel partners in the next 12 months.
"Our greatest strength is the portfolio of solutions, but with such a diverse portfolio the complexity is also higher," he admits. "Our program is focused on making things simpler for channel partners and to achieve that goal, we have changed the compensation mechanism."
"This mechanism was previously based on the seven business areas that we have narrowed down to only three, focusing on computer products, servers and storage devices. Previously, we broken down each segment, for example with storage devices into many smaller segments. But now, we have put everything together and formed three business areas that simplify the calculation of compensation for partners. "
With new offerings such as Dell Technologies Cloud covering server and storage products, Tian Beng said the solution provider also eliminated quarterly target computing, and instead, the preferred approach is automation.
"We have increased the level of automation of the program, making it simpler for our partners to estimate the amount of income that will be received from our compensation program," he explained. .
Another important change, according to Mr. Tian Beng, is focusing on the discount rate when paying bonuses as an important way to boost sales through distribution channels. "For example, if a partner sells a four-socket server and that server is also a high-end server, they will get a multiplier," he added. "Partners can make more money through the sale / sales of our key products."
Summary of changes towards the goal of simplification, with five regions globally identified as correlated across countries, and based on key indicators of market size, population, and GDP and Dell's active presence, along with many other measurement parameters.
"We understand that a country like Malaysia, which is relatively small compared to the United States, will have differences in terms of scale," said Tian Beng. "Therefore, we have applied different levels of revenue to ensure that, if the partner operates in a smaller country, they will be judged according to their national size rather than their by geographic area ".
"The previous structure was more complex because each region had its own independent regions, whether it was Asia, Europe or Latin America, this new approach made things easier for people. The partners are working globally, like NTT, when they can use a more stable level of interaction in the future. "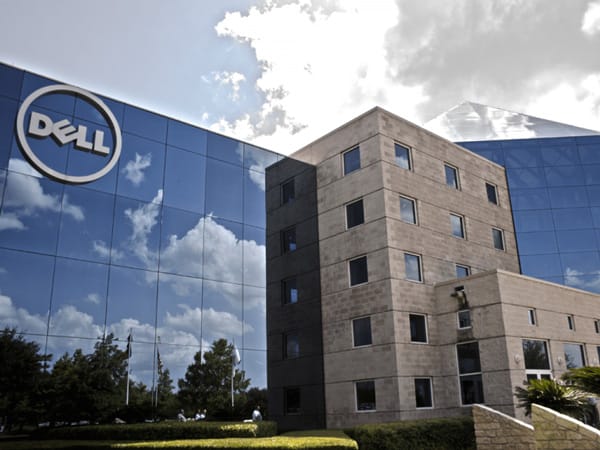 Profitability
Dell's global business operating revenue grew 8% next year from the previous year, based on the solution provider's data collection period that lasted until the third quarter, ending on November 1, 2019. According to Tian Beng, Asia Pacific and Japan - excluding China - saw a growth rate that doubled compared to the global average, in which the segment of computer products, machine equipment servers and storage devices both achieved double-digit growth.
"The distribution channel is attracting more new brands to promote mergers and acquisitions, which is why we are offering many new business incentives and competitive exchange programs. , and all of that is working for us, "he shared his observation.
With simplified building blocks, Mr. Tian Beng acknowledged that, by 2020, the success of regional partners will depend on profitability, far beyond the other considerations of a distribution channel in pursuit. drastic growth ambitions.
"Profit is an area that partners are most interested in," he admitted. "Our Partner Preferred program aims to attract new customers, along with incentives for this activity. For partners who are selling solution products to their preferred customer list, they will enjoy a higher discount. For example, partners will enjoy lower rates from Dell and higher discounts, allowing them to make more money from the perspective of the initial profit margin. That's what partners want, they want to make more money than before in terms of profit margins because for most partners, salespeople are paid based on the gross profit. "
Therefore, through the Partner Preferred program initiative, Mr. Tian Beng - who has recently been named into the Channel of Fame of Channel Asia - said technology suppliers could pursue new customers with more confidential information and Dell is working with partners in such a secure way. "
"We also neutralize the sales offset for our sales staff," he shared shortly. "Sometimes, the salesperson will say, 'It's great that you lower the price but that affects my commission.' We really have neutralized the price so that our own team is not negatively affected and instead, they will feel more satisfied at work and to protect the partners they manage. . "


The definition of attracting customers, including new businesses, as Mr. Tian Beng explains, "We offer existing customers to partners so they can approach, expand and gender. introduce more products and services ".
"If partners are selling computer products to customers, if they develop their business in server and storage devices, they will also be recognized," he said. "Even if they are an old customer, the partner will still be rewarded for launching a new business."
At the same time, we also have business initiatives related to winning "deals" with customers who have never purchased Dell products in the past 36 months, in a competitive exchange model, he said. Tian Beng added. "There will always be a file of partners we are trying to recruit, but this number is very small," he said. "We have a strong presence in countries and therefore we focus on deploying more activities with an existing set of partners and customers."
"We are seeing the interest of many partners in the model of an as-a-service. Of course, the level of interest is different, with Australia and New Zealand being the most developed countries compared to other countries in the region. "
Following the recent launch of Dell Technologies on Demand in November 2019 - We are also encouraging our partners to adopt a new service - which includes a variety of hardware and software recommendations according to their needs. and is seen as a service model (as-a-service) - Mr. Tian Beng said.
"Certainly we are encouraging conversion with partners," he added. "We have made good progress. We see many partners who used to sell in a very pure way, but now they are also changing their ways and moving towards a new sales model and more flexible market access. "
"We are helping our partners take the first steps, especially in areas such as Southeast Asia (ASEAN), where the level of application is not as expected. Many partners are transforming and we have concrete initiatives to help them, both in terms of the support and the model needed to transition to a business model as a service provider. " "A lot of solution providers are focusing on big partners but less about smaller partners, companies who want to take the first steps, and that's our priority."
Regarding VMware - the company that recently announced the biggest channel partner program innovation in the last 21 years through the launch of Partner Connect - Mr. Tian Beng said "yes close synergies from the perspective of the ecosystem, expressed through stronger joint technical activities. "
"VMware operates as an independent and independent decision-making entity, but we - Dell Technologies and VMware are working together to implement many technological activities," he said. "Many of our solutions are developed with VMware such as the VxRail solution, in which the super converged infrastructure solution is working based on Dell storage and server devices and VMware software. Many customers and partners are finding that this solution is welcome in the market. "
Information about the new partner strategy will be widely shared at the Dell Technologies World 2020 conference in Las Vegas in early May, even as corona virus concerns have turned this conference into a conference. organize online. Also included in the program is the sale of RSA, in a $ 2 billion deal for Symphony Technology Group and a buyer consortium, which is expected to be completed within the " 6 to 9 months ".
Article source: https://sg.channelasia.tech/article/671796/dell- simplifies-asian-channel-play-prioritises-3-lines-business