Gulf Brokers ranked 2nd in the Best Online Brokers Awards
---
Traders from Asia, the United States and Europe voted for their best online broker in the contest organized by Trader Magazine.
The second-ranked Gulf broker, missing 200 votes just to gain it at eToro, became the winner.
Traders and readers of the international financial website Trader-magazine.com decided on the winners as follows. First place was won by eToro with 1,641 votes, followed by the Gulf Brokerage Company with 1439 votes and the Gold Broker won the third-class silver badge (980 votes). TOP5 has been completed with brokers XTB and Alpho.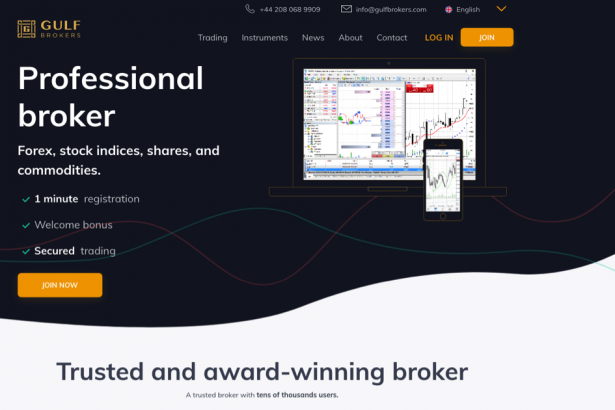 Trader-magazine.com is a well-known international financial magazine specializing in publishing business news in 7 languages ​​and next to developed markets focusing on emerging markets in the Middle East and Asia.
GULF BROKERS LTD. Is a licensed and regulated broker. With over 12 years of providing bespoke trading experience in 23 countries worldwide GULF BROKERS is located in a stable and secure market. GULF BROKERS is an award-winning broker and 4-5 stars are rated on highly rated independent review media such as http://www.trader-magazine.com or www.forx-mag. com.
For more information see: https://gulfbrokers.com
Risk Warning: Trading leveraged products carries a high level of risk and may not be suitable for all investors. The past performance of an investment is not a guide to its future performance. Investments, or income from them, can go down as well as up. You may not necessarily need to get back the money you invested. All opinions, news, analysis, prices or other information contained in our contact information and on our website, are provided as general commentary on the market and do not constitute investment advisory, nor does it recommend or recommend the purchase or sale of any other financial instrument or financial product or service.