LiteForex Dream Draw - The biggest draw ever
---
15th year anniversary on the market with withdrawal of $ 350 000
LiteForex is famous for huge draws with great prizes. We hold them regularly so traders from around the world can get more out of their trades.
But this time, it has something really special.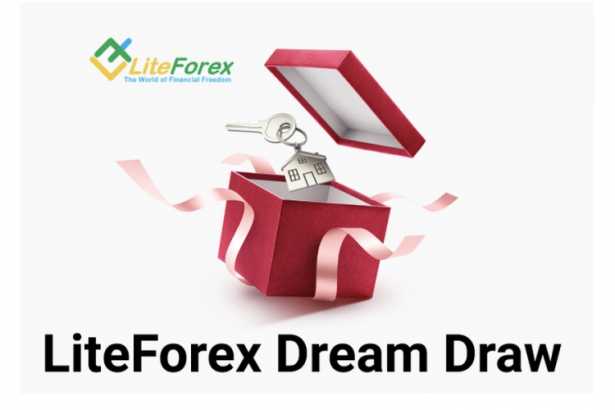 LiteForex celebrates 15 years. Wishing to express our loyalty to our customers, we announce the greatest attraction the company has ever held.
This time, the prizes are worth $ 350 000. 20 winners will take part in the final draw to be held in Dubai.
LiteForex Dream Draw will be held from May 5, 2020 to May 3, 2012. Every customer will automatically participate in the Draw if he / she deposits a deposit of $ 500 or more into his ECN or CLASSIC trading account during the promotion period. Every three months, the 5 luckiest participants will be determined using a transparent market algorithm. The 20 winners will go to a company-organized dinner in Dubai, where the awards ceremony will be held.
Here are the awards of LiteForex Dream Draw:
A certificate for your DREAM HOME is worth up to $ 250,000 anywhere in the world
A certificate for your $ 60 000 DREAM CAR
Two iMac Pro workstations all in one
Three large and powerful MacBook Pros
Three MacBook 13 capable and compact
Three MacBooks are super portable and fast
Three iPhone 11 Pro Max
Four iPhone 11 Pro
You can read more about drawing here.
Good luck in chasing your dreams!