Nasdaq Composite increased by 6 consecutive sessions
---
Technology and health stocks were still a force with three key indices, helping the Nasdaq Composite gain 0.78% yesterday.
Ending session 11/5, DJIA index decreased 0.45% to 24,221 points. S&P 500 increased by 0.01% to 2,930 points. Meanwhile, Nasdaq Composite increased by 0.78% to 9,192 points.
When the Dow Jones lost momentum, the S&P 500 also struggled to gain as investors were both worried about new infections and expected the economy to reopen soon. Technology and health stocks were still a force for all three key indices, dragging Nasdaq up for the sixth session in a row.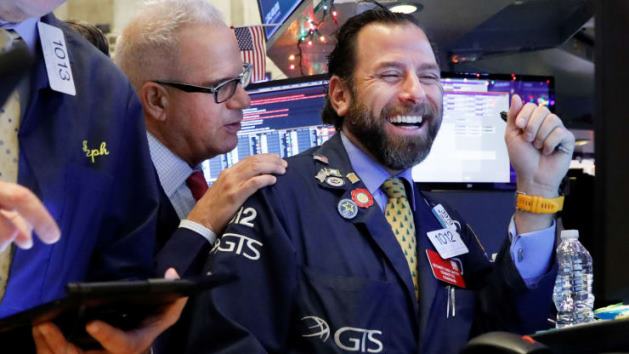 Among 11 S&P 500 industry groups, the 4 groups yesterday went up, the strongest were health. Shares of drug distribution company Cardinal Health increased by 6.7%. Meanwhile, shares of energy firm Chesapeake Energy fell 12.2% after the announcement was considering many options, including bankruptcy.
The S&P 500 and DJIA are still 20% below their peak in February. The Nasdaq's level is only 10%.
US stocks have risen steadily in recent weeks, despite gloomy figures for GDP, employment and manufacturing. "Investors buy stocks based on the expectation that fiscal and monetary stimulus packages will boost profit and economic growth. The optimism in the market is still quite large, but may evaporate if the infections are rising again, "said David Carter, Chief Investment Officer at Lenox Wealth Advisors.
Soaring numbers of new infections in Germany and South Korea suggest that the current blockade removal may be premature. "The health crisis we are experiencing is unprecedented. Therefore, everything is uncertain and the market will remain difficult to decide," he said.
The financial reporting season in the US is coming to an end, with 440 companies in the S&P 500 announcing their first-quarter results. Of which, 67.5% exceed analysts' forecasts. Overall, corporate profits are forecast to fall by 12.1% over the same period last year.
The reason why US stocks increased despite the bad economic data
US stocks rose despite a record unemployment rate